Tag Size
US
UK
EU
Feet Length
Feet Width
Inches
Cm
Inches
Cm
39
6
5.5
39
9.65
24.5
3.59
9.12
40
7
6.5
40
9.84
25
3.66
9.3
41
8
7
41
10.04
25.5
3.74
9.5
42
9
7.5
42
10.24
26
3.81
9.68
43
10
8
43
10.43
26.5
3.88
9.86
44
11
9
44
10.63
27
3.96
10.06
45
12
9.5
45
10.83
27.5
4.03
10.24
46
13
10
46
11.02
28
4.1
10.41
47
14
10.5
47
11.22
28.5
4.17
10.59
48
15
11
48
11.42
29
4.24
10.77
1.Please select a suitable size depending on your foot length;
2.Once you know your foot length, consult the Size Chart to determine which  size you should purchase;
Whether you are an athlete or just a walk lover on outdoor adventures, a good pair of shoes is the best equipment you can have! Therefore, this pair of our Casual Sneakers is a perfect addition to your footwear wardrobe!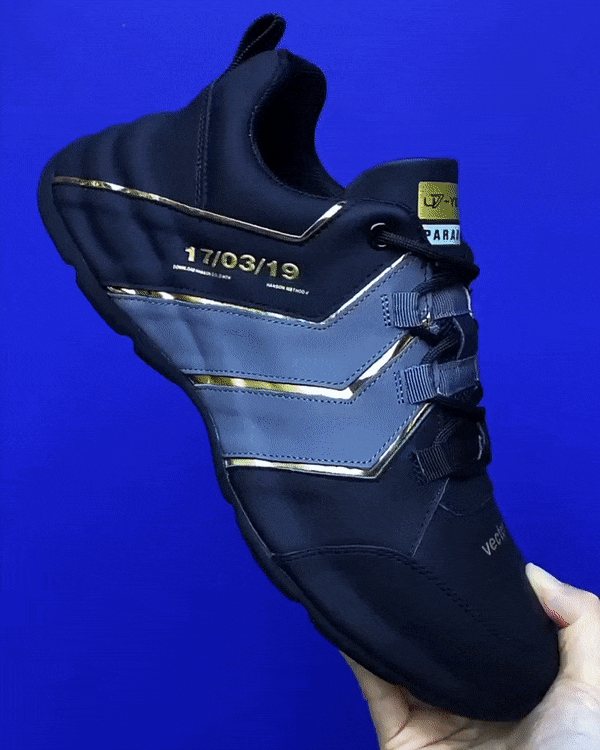 Not Your Regulars - Made For Comfort.
These comfortable shoes have a soft insole,Casual Sneakrs support you so that you do not get discomfort in the ankle or the sole during long walks or if you wear the shoes for long periods.

Now you can wear fashionable shoes without sacrificing the comfort of your FEET.
The comfortable insole and comfortable material don't hurt your feet so you can walk comfortably while showing off your style. 

Wide opening exclusively designed to easily slip your feet into the shoes.


Why Casual Sneakers Are Different From Yours?
UNIQUE DESIGN: Casuals have a multi-tone color design in a combination of white, gray and black or black and grey. It is unique and stylish and made for all intense outdoor activities.

COMFORTABLE: Step out in style without sacrificing comfort! Our fashionable shoes feature a comfortable insole and material that won't hurt your feet, so you can strut your stuff in total comfort. Plus, the wide opening makes it easy to slip them on and go!"

VERSATILE: This shoe goes great with all your sports or